Professional coaching for the corporate world
Professional native British English voice coach / vocal coach, business English trainer for companies company directors, executives, lawyers, politicians, sales people, doctors, airline pilots wishing to improve their business English skills and particularly accent, pronunciation, public speaking, presentations training, meetings, sales, video conferences, teleconferences. Specialised English teacher providing specific coaching for the preparation and shoot of company & corporate videos and voiceovers / voice recording for promotional use. Specialist English teaching using techniques derived from acting, drama and voice training and applied to the business world. Classes in person in Madrid Spain & worldwide via Skype.

Professional video & audio recording of students
The English course with Edward Olive can include the recording of professional studio quality audio recording and/ or full HD studio quality video recordings for the benefit of the students. A studio environment can be set up in the offices of the client for video & audio training purposes.
Intensive pronunciation, public speaking and presentations in English with student recording audio and possible video:

1. Pronunciation
Improvement of speech, pronunciation, accent, phonetics and intonation in English and their practical application to everyday use.

2. Presentations
Public speaking and presentations in English for meetings and conferences including use of message, stress, emphasis, structure, empathy and use of microphones and visual aids.

3. Telephone  and videoconferencing
Teleconferences, business telephone use, video conferencing, Skype conferencing and virtual meetings in English.

4. Voice
Improving a student voice in English for more effective corporate communication skills.


5. Option - Business correspondence and drafting
An optional course in formal and informal emails, drafting of business documentation, presentation handouts, corporate brochures and website content.

6. Option - Sales
An optional course for sales executives and all those business professionals whose day to day work involves elements of sales and client marketing.


7. Option - CV writing and job interviews
An optional course for all those who wish to fine tune their job seeking skills.


Direct contact details


Telephone: (00 34) 605610767 Email: edwardolive@hotmail.com


Information downloads for professional English business training and voice coaching in Madrid Spain and via Skype
Web pages as English voice coach, drama teacher, actor, voice-over artist and television presenter
http://www.englishcoaching.eu/
http://www.coachingles.com/
http://www.edwardolive.com/
http://www.englishactor.es/
http://www.britishactor.es/
http://www.britishvoiceover.es/
http://www.locutoringles.es/

Blogs & social networks as English vocal & drama coach, business English teacher, actor, voiceover talent and Tv presenter
http://englishvoicecoach.blogspot.com.es/
http://coachdevozingles.blogspot.com.es/
http://englishvoiceoverspain.blogspot.com.es/
http://locutoringles.blogspot.com.es/
https://www.facebook.com/pages/British-English-voice-coach-in-Madrid-Spain-Edward-Olive/
https://www.facebook.com/pages/Profesor-de-ingles-Madrid-Edward-Olive-clases-particulares/

Direct contact details
Telephone: (00 34) 605610767
Email: edwardolive@hotmail.com
English for professionals academies schools teachers professional training course in Madrid Spain presentations accent pronunciations business skills. Professional English language training for professionals in Madrid Spain for business presentations and public speaking Edward Olive corporate trainer. Preparing for a presentation, speech, corporate video o press appearance. Professional coaching with script delivery, accent, pronunciation, sales, conference calls and business meetings for companies, freelance professionals Madrid. Edward Olive professional business trainer for public speaking and corporate presentations in English in Madrid Spain Aravaca - Barajas - Barrio de La Concepción - Barrio de Salamanca Barrio de las Letras - Centro Barrio de los Austrias - Barrio del Pilar - Batán Carabanchel Chamartín Norte - Chamberí - Chueca - Alonso Martinez Tribunal Bilbao Gran Via zona centro - Lavapiés - Lucero - Distrito de Latina Malasaña - Montecarmelo -Fuencarral-El Pardo Moratalaz - Nudo de Manoteras - Paseo de Extremadura La Latina Prosperidad - Chamartín Pueblo Nuevo - Ciudad Lineal - Puente de Vallecas Quintana - Ciudad Lineal Retiro - Retiro - Sanchinarro - Tetuán -Tetuán Tres Olivos - Fuencarral-El Pardo Usera - Villa de Vallecas - Villaverde - Pozuelo - Boadilla del Monte - La Moraleja.Professional business English teachers in Madrid Spain Edward Olive specialised pronunciation, accent, voice, vocal, public speaking, presentations, sales, conference calls, using the telephone, legal English, email writing, summer intensive courses and one on one classes Madrid centre. English school for companies and business professionals. Voice coach for accent reduction. Video training classes. Coaching with scripts for actors and presentation training courses in Madrid Spain.
Sitemap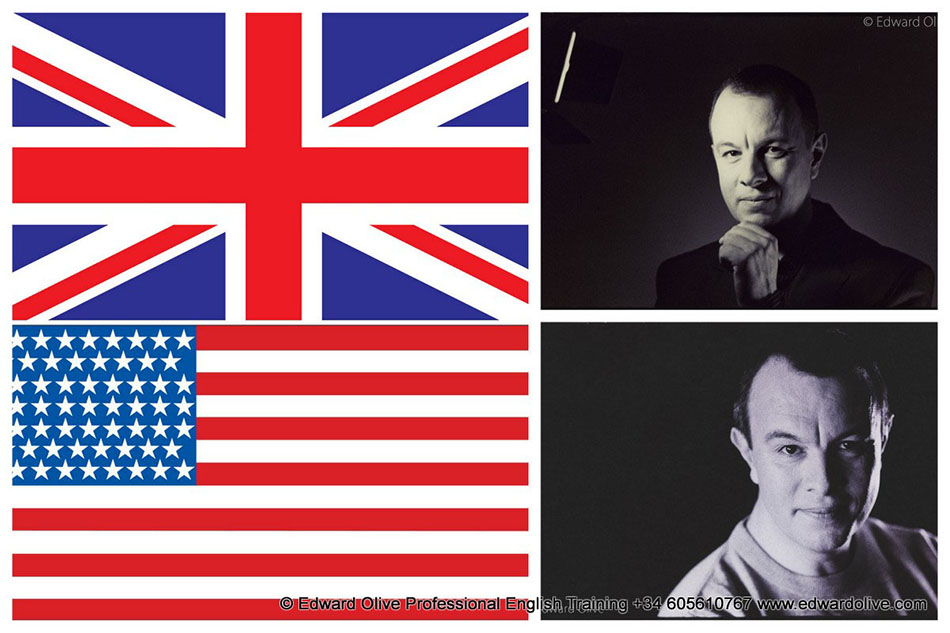 Politica de privacidad - Privacy policy
Third party vendors, including Google, use cookies to serve ads based on a user's prior visits to this website. Google's use of the DoubleClick cookie enables it and its partners to serve ads to this website's users based on their visit to your sites and/or other sites on the Internet. Users may opt out of the use of the DoubleClick cookie for interest-based advertising by visiting Ads Settings. (Alternatively, information is available about opt out of a third-party vendor's use of cookies for interest based advertising by visiting http://www.aboutads.info/.) If you have not opted out of third-party ad serving, the cookies of other third-party vendors or ad networks may also be used to serve ads on this website, and it is to be noted: Third-party vendors and ad networks are serving ads on this website. Links to the third-party vendors and ad network is Google Adsense with website http://www.google.com/privacy_ads.html. Visitors to this website can opt out of the use of cookies for interest-based advertising (if the vendor or ad network offers this capability). Alternatively, you can opt out of some third-party vendor's use of cookies for interest-based advertising by visiting http://www.aboutads.info/
Cookies notice - Aviso de Cookies
This website uses cookies. If the user of this website continues using this website, he/she accepts receiving cookies. More information is available at http://www.edwardolive.es/privacy-policy-politica-privacidad-1.php.
Esta pagina web usa cookies. Si el usuario sigue navegando en esta pagina web, el usuario acepta cookies. Se puede recibir mas informacion en http://www.edwardolive.es/privacy-policy-politica-privacidad-1.php