Job interview classes Madrid & Skype 605610767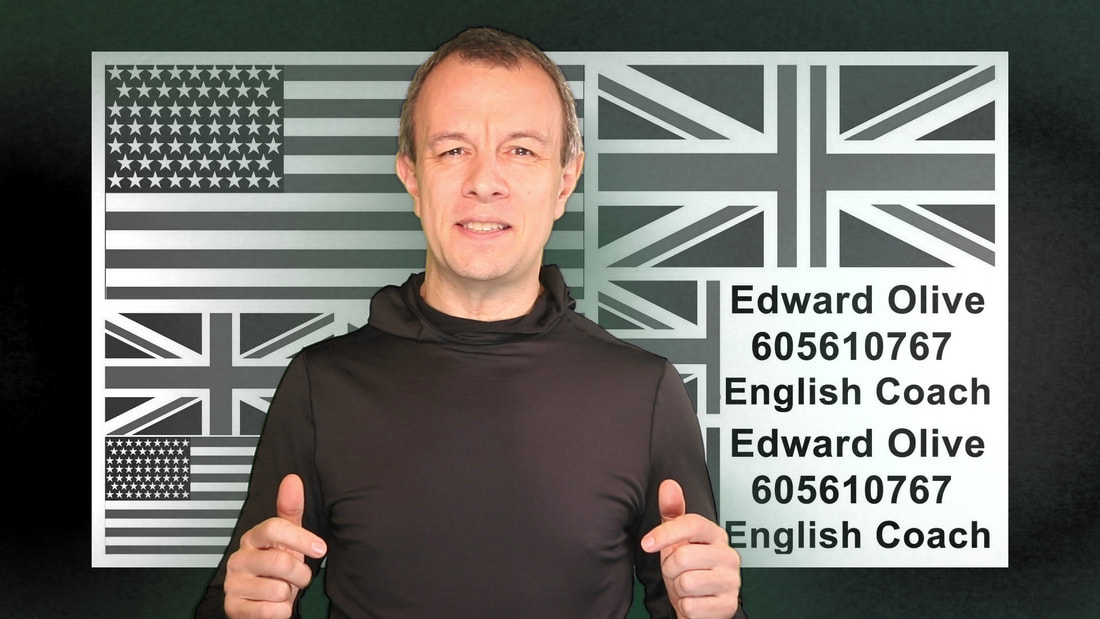 Edward Olive coaching
Job interview in English preparation training professional private one on one classes for job interviews with Edward Olive professional English language voice coach and trainer for business professionals in Madrid Spain and via Skype worldwide. Edward Olive is former international commercial lawyer, ex law lecturer, professional actor, professional voice over artist, drama teacher and vocal coach.
Telephone: 605610767

Email: edwardolive@hotmail.com
Coach for public speaking, job interview preparation, conference, speech, casting, audition, overcoming nerves, stress, tension for actor, actress, voiceover artist, lawyer, executive, professional, doctor, freelance self employed for movie preparation, film, tv, radio programs, podcasts, app, conference, presentation, speech, wedding, event, with Edward Olive English actor , voiceover artist and vocal coach business English teacher in Madrid Spain or by Skype. Phonetics, dialect coach, pronunciation teacher. Google Duo and Teams classes online via internet for ​for Ciudad Real Guadalajara Cuenca Albacete and Castilla La Mancha - Tenerife Lanzarote Las Palmas de Gran Canaria The Canary Islands Donostia San Sebastian Bilbao Euskadi The Basque Country - Murcia Mar Menor Cartegena & Southern Spain Oviedo Gijon Asturias & Northern Spain - Zaragoza Huesca Teruel Aragon & Northern Spain Palma de Mallorca, Ibiza, Menorca & Balearic Islands - Malaga, Marbella, Puerto Banus, Mijas, Torremolinos Andalucia A La Coruna Santiago de Compostela Galicia & Northern Spain - Alicante, Valencia, Benidorm, Castellon, Denia and Gandia Spain Barcelona Girona Salou Tarragona Sitges Costa Brava Catalonia - Castilla & Leon, Burgos, Palencia, Valladolid & Soria - Logrono & La Rioja - Merida, Badajoz, Caceres & Extremadura region of Southern Spain Santander & Cantabria - Pamplona & Navarra region of Northern Spain - Avila and Castilla & Leon region of Spain - Madrid - Segovia - Castilla and Leon - Toledo - Castilla La Mancha region and all of Spain.